Asian stocks are trading lower on Monday, oil is bouncing off its 5 1/2 year lows reached on Friday, and  investors are breathing a sigh of relief after the U.S. Senate approved a $ 1.1 trillion spending bill on Saturday that prevents another federal government shutdown through September 2015.
The Senate approved the spending bill by a margin of 56 to 40.
The bill will now be sent to President Obama  for his presidential signature before Wednesday.
Although the bill overcame a delay tactic from Senator Ted Cruz (R-Texas) who objected to the bill on grounds that it funds President Obama's executive order with immigration through February 27th, the Senate obtained enough votes to pass the bill.
Senator Elizabeth Warren (D-Mass), a ranking member of  the House Financial Services Committee, expressed her discontent with the spending bill because of a key provision of the 2010 Dodd-Frank law was removed that places more regulations on derivative trading with large Wall St. banks.
The 1,603 page spending bill lowers the budget for the Environmental Protection Agency (EPA) by $60 million, relaxes the rule that shortens the maximum workweek for truckers from 82 to 70 hours, and adds $5.4 billion to fight the Ebola virus and $5.6 billion fight ISIS in the Middle East.
Australia
On Monday in Sydney an armed man held captive several people inside a popular café and Lindt chocolate shop.
The hostages have been held for over 8 hours inside the shop.
Some of the hostages were seen taking turns holding up the gunman's black Islamic flag on the window.
9 NEWS in Australia just reported that five hostages (3 men and 2 women) have recently escaped from the café and ran into the arms of police outside the café.
It is unclear exactly how many more hostages are being held captive inside.
CNN is reporting that the Sydney hostage taker is demanding an ISIS flag and a phone call with Australian PM Tony Abbott who recently posted on Twitter the following message:
"It's been a difficult day, which has tested us, but like Australians in all sorts of situations, we have risen to the challenge."
-Johnathan Schweitzer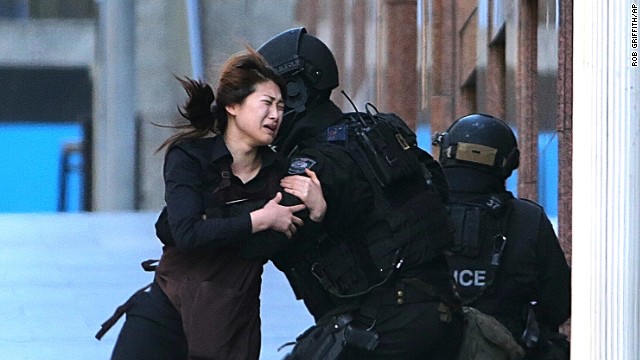 A hostage runs toward police from a cafe in Sydney's central business district where an armed gunman is holding an undisclosed number of people hostage on Monday, December 15. She was one of five people seen fleeing the building.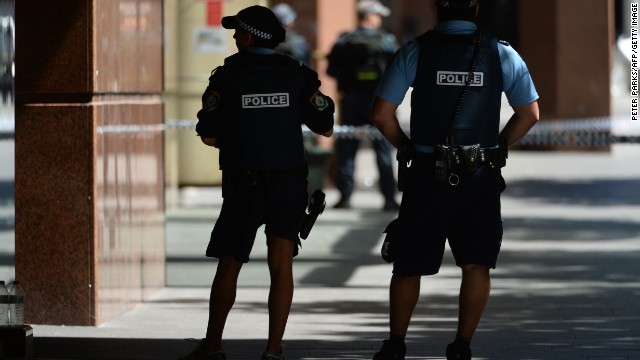 Armed police are seen near a cafe in Martin Place in Sydney's central business district, where a gunman was holding terrified hostages inside, triggering a lockdown in an area home to government and corporate headquarters on December 15.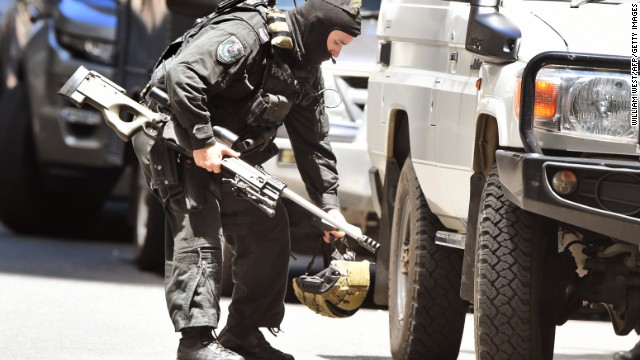 A police sniper walks to his vehicle during a hostage siege in the central business district of Sydney, December 15.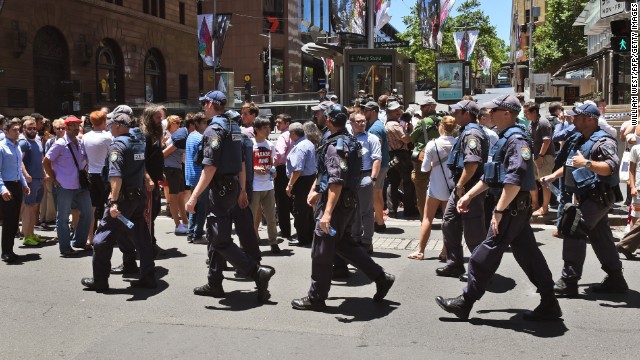 Police walk through Martin Place as spectators look on during a hostage siege in the city's financial district on December 15.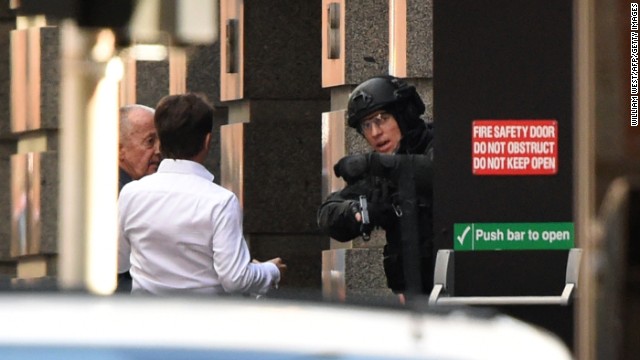 Two hostages run for cover behind a policeman during the siege on December 15.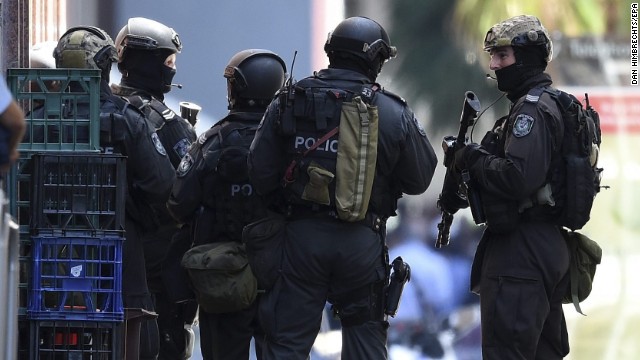 Members of the New South Wales Police Force's Public Order and Riot Squad are seen outside Lindt Chocolate Cafe in Martin Place in the central business district of Sydney on December 15.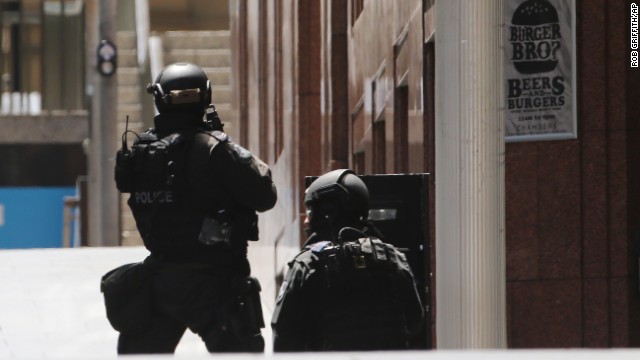 Police stand at the ready near the cafe. Seven Network reported that at least 13 hostages were being held on December 15.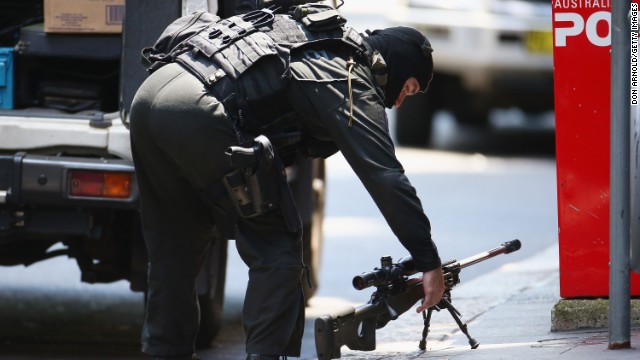 A sniper sets up outside the cafe on December 15.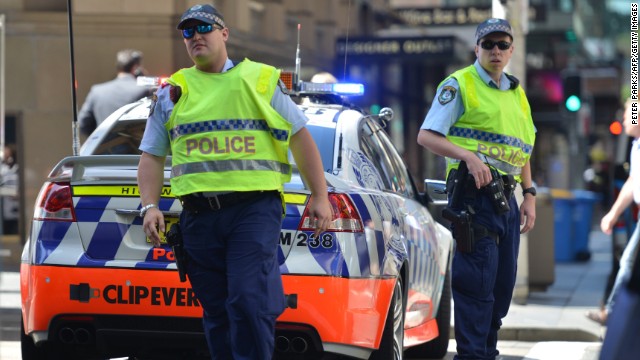 Police close a street near the scene on December 15.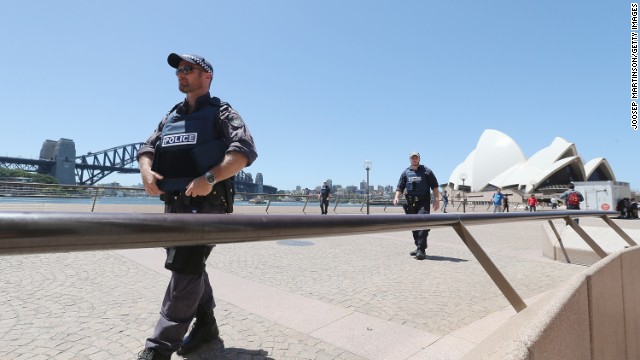 Armed police patrol near the Sydney Opera House. Major landmarks in Sydney, including the Opera House, have been evacuated as police respond to a hostage situation inside a Martin Place cafe on December 15.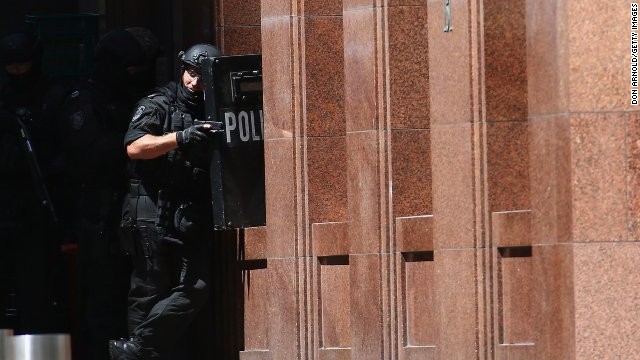 Police patrol near the cafe on December 15.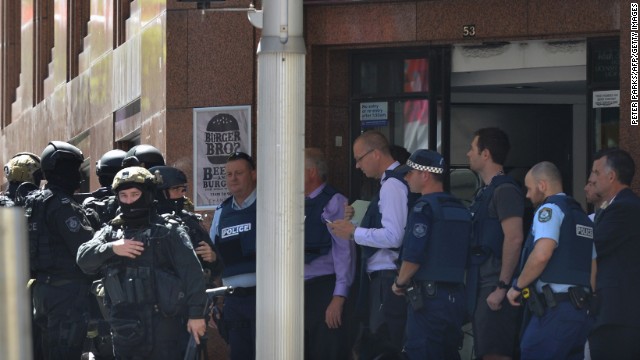 Armed police gather outside the cafe on December 15.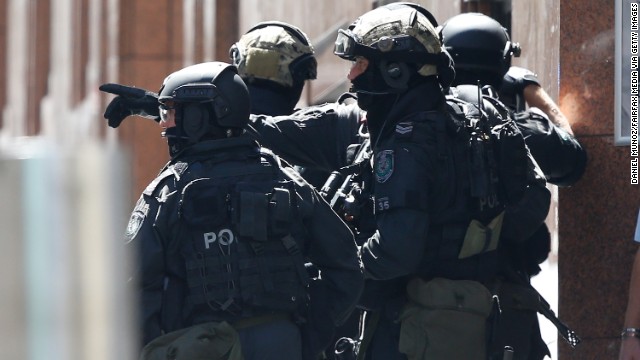 Police officers talk at the scene on December 15.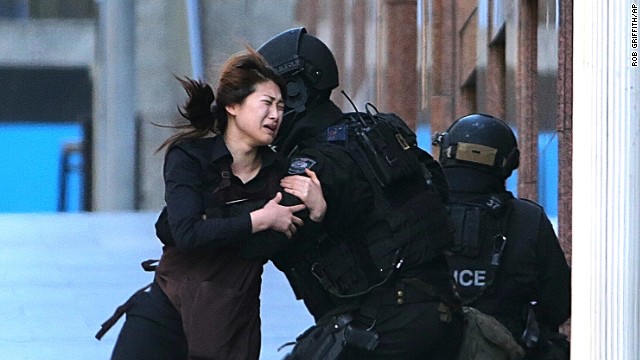 Photos: Hostage situation in Sydney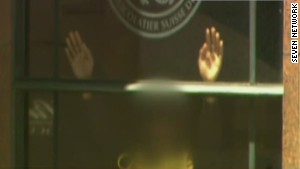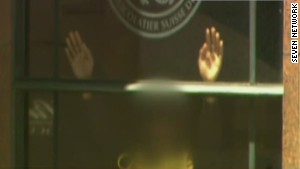 Police: 'We are being tested today